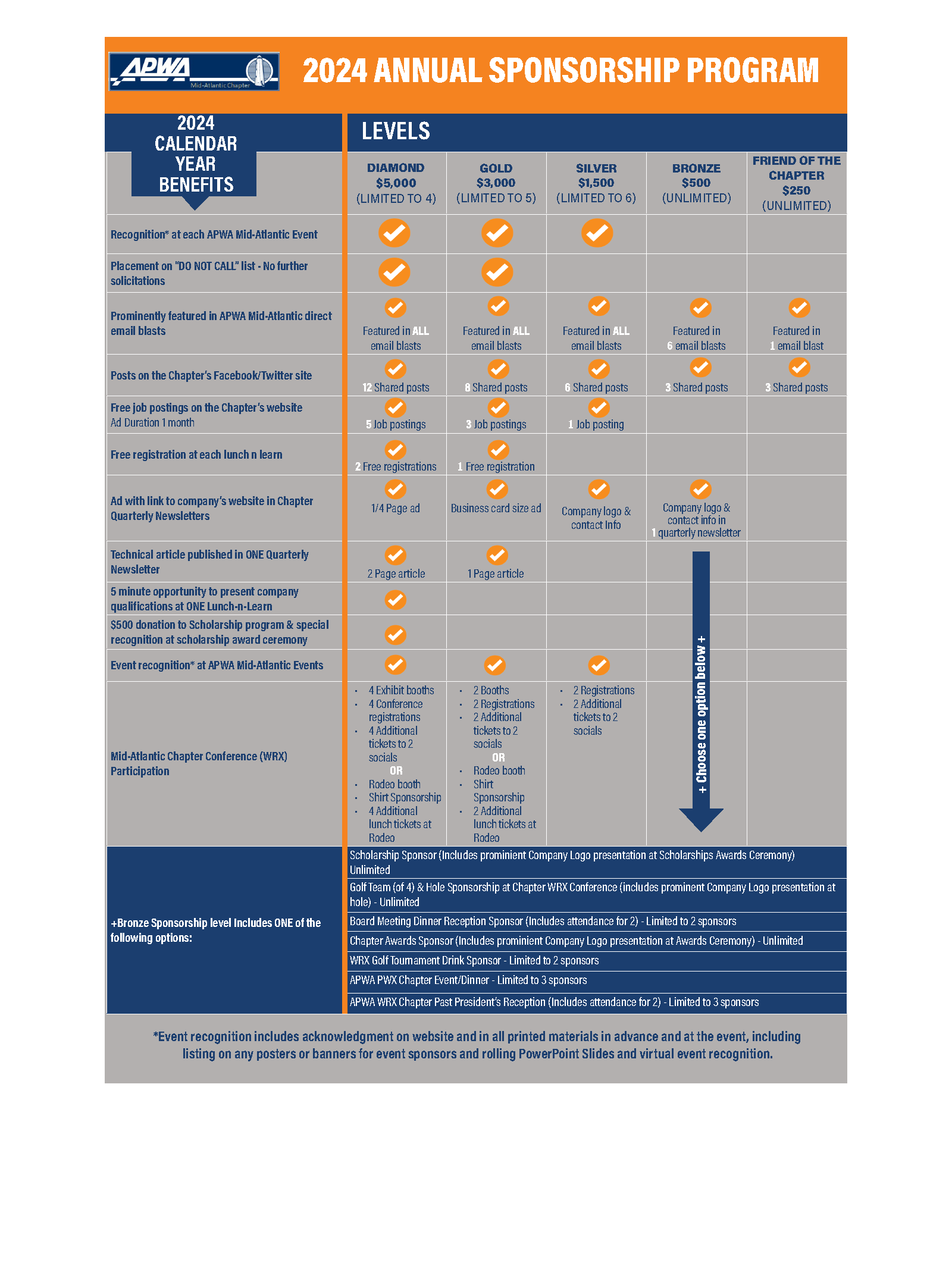 Click here to download 2024 Annual Corporate Sponsorship Program
Contact: apwa@associationbuilders.com 
In 2024 the APWA Mid-Atlantic Chapter will shift from sponsorships that were associated with individual events, including the annual WRX conference, and move towards an annual chapter-wide sponsorship approach. This is an exciting change for our organization and has the potential to greatly impact the services the chapter provides as well as increased benefits for the sponsor. We are excited to officially kickoff our 2024 annual sponsorship drive, on a first come-first serve basis, which will remain open through December 29, 2023. 
The APWA Mid Atlantic Chapter's 2024 annual sponsorship packages are suited for anyone's budget, with maximum year-long exposure and customizable options, allowing you to select the best add-ons to meet your organization's goals. APWA continues to grow and expand in membership engagement and educational programming. We hope you will consider partnering with the Mid-Atlantic Chapter to develop authentic connections between our robust community of vendors and public work's professionals in the Mid-Atlantic Chapter.
In closing we greatly appreciate the continued support of everyone advancing the goals and vision of the APWA Mid-Atlantic Chapter and the Public Work's community.
Harold Caples
Immediate Past President
Annual Sponsorship Committee Chair